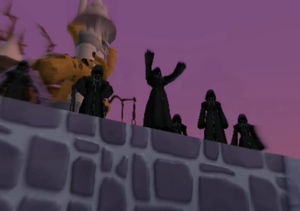 Anarchy Rain (アナーキーの雨, Anarchy Rain) Anarchy Rain is a terrorist and criminal organization. It is composed of an unknown amount of members, but they are all highly skilled Nen Users. Not much is known about the group but it is revealed through it's leader, Juji Kabane, that they're main goal is to destroy V6 and unify the entire world under they're rule. Juji calls it the "World of Freedom".
The Mafia Murders
Edit
Ad blocker interference detected!
Wikia is a free-to-use site that makes money from advertising. We have a modified experience for viewers using ad blockers

Wikia is not accessible if you've made further modifications. Remove the custom ad blocker rule(s) and the page will load as expected.